POISED Project
The older adult is often faced with a myriad of health related issues with the likelihood of suffering a fall being one major concern. The outcomes of a fall are many, extending from short-term health problems to long-term consequences. Up to 30% of people who fall suffer a traumatic injury (e.g., hip fractures, brain injury). In addition, victims of falls often develop a fear of falling, which frequently results in sedentary lifestyles that begin a vicious spiral toward reduced mobility, physical fitness, as well as the risk of early death.
The POISED Project will implement a novel and comprehensive model for educating and providing intervention programs for the older adult population in Prince William County, using qualified and highly trained personnel. All older individuals who meet the inclusion criteria are automatically qualified for the services provided.
Getting Fit By Degrees: Mason's Exercise Science Program Expands
The expanding fitness community has prompted George Mason University to offer two new degrees.
"People find CrossFit and enjoy it," says Jatin Ambegaonkar, associate professor and operations director of George Mason's Sports Medicine Assessment, Research, and Testing (SMART) Laboratory. "Then they want more education about fitness. We had to turn away potential students because we didn't have a program for them. We saw a need, and the profession is growing."
Potential students can be anyone from personal trainers to gym owners to those who want to study fitness. As with any exercise class, there's more than one level—Mason is offering degrees tailored to both beginners and the more advanced.
SMART Lab Concussion Research Aids Local Youth Sports
This fall the Jets football team will wear helmets with sensors that monitor the force of impacts sustained throughout games and practices while also submitting saliva samples for potential bio-marker research relating to concussions. But these Jets are not professioinal NFL athletes. They play in the Central Loudoun Youth Football League. Today concussions are discussed far more frequently in the sports world due largely to recent rule changes in teh NFL designed to increase player safety.
A Novel Application of Musculoskeletal Ultrasound Imaging
Ultrasound is an attractive modality for imaging muscle and tendon motion during dynamic tasks and can provide a complementary methodological approach for biomechanical studies in a clinical or laboratory setting. Towards this goal, methods for quantification of muscle kinematics from ultrasound imagery are being developed based on image processing. The temporal resolution of these methods is typically not sufficient for highly dynamic tasks, such as drop-landing. We propose a new approach that utilizes a Doppler method for quantifying muscle kinematics. Read more...
Osteoarthritis and the (not so) painful step toward understanding the problem
A Press Release by Journal of Visualized Experiment about the research led by Dr. Cortes, and presented by SMART Lab collaborator Dr. Sikdar.
Mason Intern Works to Improve Prostheses—and Lives
Service members who are learning to adjust to life after amputations don't need the added challenges of prostheses that are ill fitting or hard to manipulate.Senior Casey Wilkison has been working to resolve issues with these devices through an internship with George Mason University and Walter Reed National Military Medical Center. Wilkison will receive her BS in health, fitness, and recreation resources, with a concentration in kinesiology, this summer. She is the winner of this year's award for Outstanding Student in Kinesiology.
ACHIEVES Project Places Student Athletic Trainers in Public Schools with Amazing Results
When an Osbourn Park High School student collapsed during a wrestling match against Forest Park High School on the night of February 2, Mason graduate student Jeane Ryder sprang into action. A certified athletic trainer, Ryder assisted Forest Park medical personnel and athletic training staff in reviving the student before he was taken to the hospital.
Professor Caswell to Address Concussion in Youth Sport
Shane Caswell, associate professor of athletic training in the School of Recreation, Health and Tourism, will give the next Vision Series lecture, titled "Concussion in Youth and Scholastic Sport," on Monday, Nov. 12, at 7:30 p.m. in the Hylton Performing Arts Center at the Science and Technology Campus.
Shedding Light on Concussion Trends in Youth Sports
In his most recent study working with scholastic athletes, Shane Caswell found that concussions are actually increasing across several girls' and boys' sports.
Mason Partners with Central Loudoun Youth Football League to Improve Safety
As concussions and other injuries are on the rise, Mason's College of Education and Human Development (CEHD) is joining forces with the Central Loudoun Youth Football League (CLYFL) in Loudoun County, Va., and the National Sports Medicine Institute. The partnership will work to improve youth sport safety through on-site medical care and professional expertise from athletic trainers and physicians who will help craft future league safety policies.
Recent Presentations and articles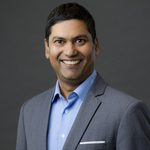 <palign="justify" >Jatin P. Ambegaonkar with colleagues Nelson Cortes and Shruti J. Ambegaonkar and Charlie Redmond, Christ Winter, and Mary Sue Guyer from Springfield College published an article ' Effects of Ankle Stabilizers on Vertical Jump, Agility, and Dynamic Balance Performance' in the Journal 'Foot and Ankle Specialist' 4(6) 366-72.
Jatin P. Ambegaonkar and Shane V. Caswell published an article ' Development and implementation of an in-house healthcare program for university-level performing artists in the journal 'Work', 40 (3) 261-8.
Be sure to check our Facebook page where we will be posting current news, research projects, evidence-based research and other activities. Stay tuned.
Prince William Youth Sports Health & Safety Symposium
George Mason University hosted the Prince William Youth Sports Health & Safety Symposium Saturday, August 11, 2012. See the flyer.